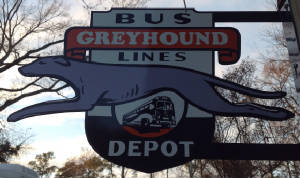 Welcome....
Here you will find pictures, a little History of Thunder, my 1947 GMC PD3751-032 Silversides Greyhound Bus and our journeys....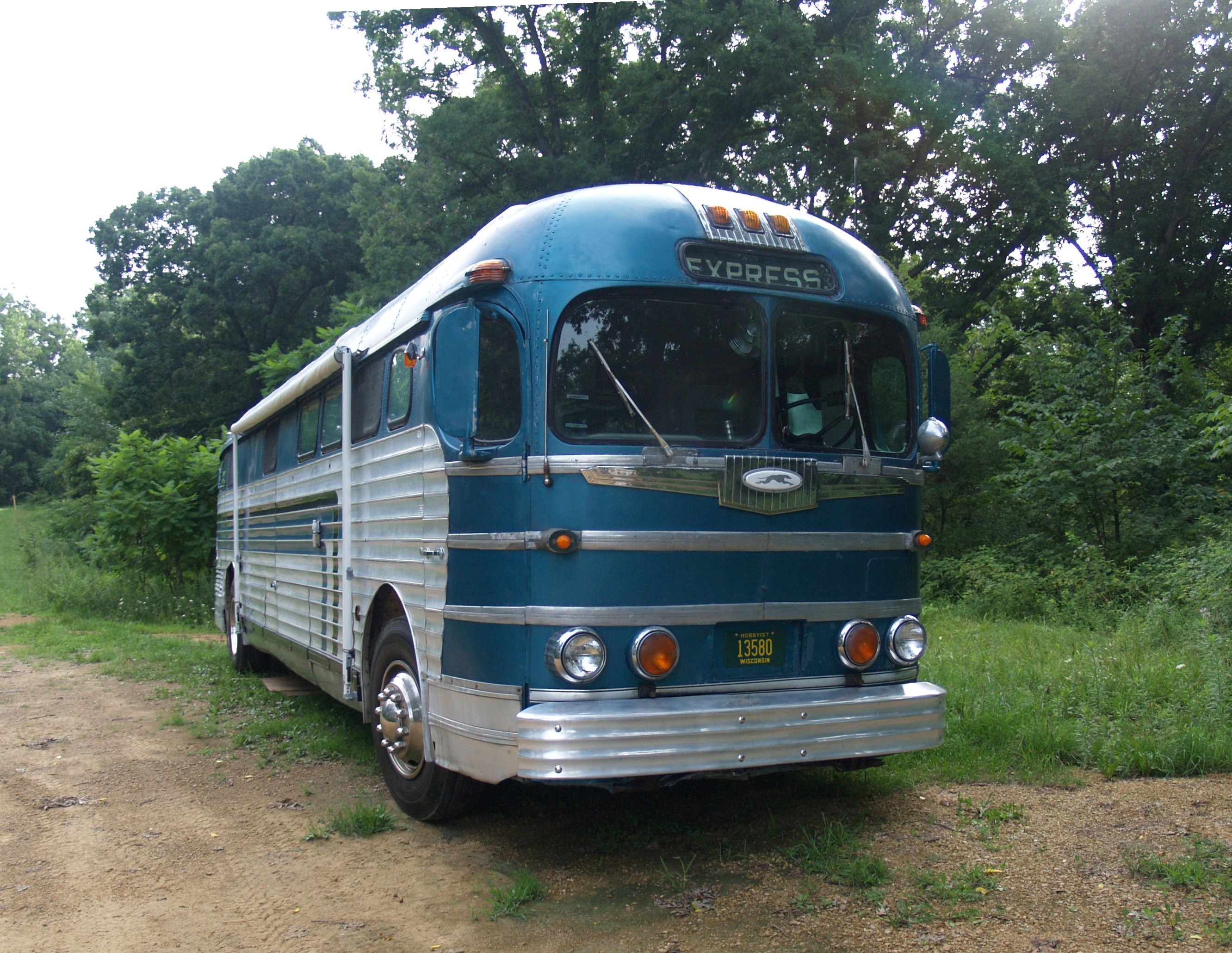 1947 GMC PD3751-032
Length: 35 feet
Width: 96 inches
Height: 118 inches
Wheelbase: 264 inches
Typical Engine: DDA 6-71
Seating 37, 41
Front door width 27 inches

When Greyhound plans for a revolutionary postwar bus design did not materialize, 2,000 buses of the familiar prewar Silversides pattern were ordered from General Motors and delivered in 1947 and 1948 to replace older buses exhausted by World War II.
The classic Silversides, known for the aluminum fluted siding, formed the first large fleet of diesel-powered buses. They incorporated some mechanical improvements over the prewar buses but were quite similar in appearance. Following automotive design of the times, the Silversides had the gear shift mounted on the steering column. The majority were the 37-passenger model PD-3751 of which 1,643 were produced and the remainder were the 41-passenger PD-4151 of which there were 357. All were delivered to Greyhound companies or affiliates.
Information from the Bus World Encyclopedia of Buses - 1988

Fellow Bus Nut RJ Long looked up the History of Thunder from when she started out brand new and shiny!

Thank You RJ for taking the time to find this awesome piece of history!
Your words below say it best....

The vin number is PD3751-032 & the coach number is 482.

Miss Janice -

Wow, you do have an early production coach! You might very well have the distinction of having the "oldest" Silverside still on the road! Kudos!

So, a little more history for you: Your coach was one of a 20-bus order that went to Pacific Greyhound Lines, HQ'd in San Francisco, CA, all of which were delivered in May of 1947. 482 is also the correct fleet number, based on my roster. Since it's old enough at 66, you can truthfully tell folk that you own a "jen-you-wine" retired Greyhound bus!

It's interesting how these vehicles end up all over the USA. Here Thunder pounded the pavement up and down the West Coast for at least 10 - 12 years in revenue service before 'Hound sold it off to a second-tier operator, and now it's wandering around the Mid-Atlantic area. Oh, the stories they could tell, eh?


Many more tales to tell my friend, many more tales to tell....
SheThunder